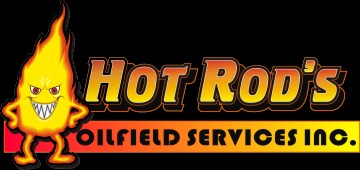 210 4th Street East ~ P.O. Box 428 Carnduff, Saskatchewan S0C 0S0

Office: (306) 482-3511 Fax: (306) 482-3516 Toll Free: 1-866-854-8900





Products and Services

Hot Rods Oilfield Services Inc. provides various services to our customers in Southeast Saskatchewan and Manitoba.
Our main objective is to provide general oilfield maintenance services, as well as pipeline/flowline construction. Here are some of the services Hot Rods Oilfield Services Inc. can provide for you:

Treater Inspection and Service

Setting Pumpjacks

Pumpjack Stroke Changes

Rod Packing Changes

Tank Cleaning

Igniting Burners

Flowlines

Battery Construction and Upgrades

Other Miscellaneous Maintenance Services
Hot Rods Oilfield Services Inc. also provides other oilfield services including:

Relief Battery Operating

Chemical Delivery

Chemical Batch and Circulation

Backhoe Services

Excavation (Trackhoe) Services

Service Rig Hotshot Services

Wellsite Completion and Abandonment Services

Industrial Vegetation Control
Contact us to ask about your oilfield service needs and pricing information.
Copyright © 2002 Hot Rods Oilfield Services Inc.
All Rights Reserved
Any Reproduction Without Permission Is Not Permitted
Last Modified: August 24, 2004