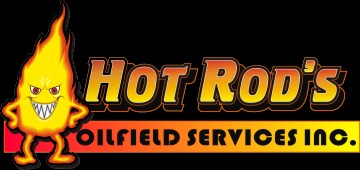 210 4th Street East ~ P.O. Box 428 Carnduff, Saskatchewan S0C 0S0

Office: (306) 482-3511 Fax: (306) 482-3516 Toll Free: 1-866-854-8900





About Us

Hot Rods Oilfield Services Inc. was founded in April of 2002 and officially commenced business on May 1, 2002. The founder and president of the company is Rodney Luhr of Carnduff, Saskatchewan.
Rodney brings close to two decades of oilfield experience to the business. He also has experience in various aspects of the oilfield industry, ranging from chemical sales and product testing to construction and maintenance work.
Hot Rods Oilfield Services Inc. provides various services to our customers throughout Southeast Saskatchewan and Manitoba. We have continued to expand to meet the needs of our customers by employing more qualified staff, implementing new equipment, and continously expanding our list of services to meet the demands. We truly believe there is no job to big or too small; no matter the size of the job we still value the importance of a job well done for our customer.
Continue to read through our site to learn more about how to contact us and see some of the services we provide.
Copyright © 2002 Hot Rods Oilfield Services Inc.
All Rights Reserved
Any Reproduction Without Permission Is Not Permitted
Last Modified: August 24, 2004